It's very possible that the reason I'm so tired is because this kiddo will not sit still. During the entire ultrasound this morning, shrimpo (who is not very shrimpo anymore!) was bouncing all over the place. Summersaults, leg flicks, arm flings, dolphin kicks. Baby was having the best time in there! Call it a personal bounce house.
We'll find out results in the next week or so. They checked the heart rate (159), let us look at the two hemispheres of the brain, showed us it's feet and hands, a heat sensor of blood pumping in and out of the heart and even where the umbilical cord is attached. They also took some measurements on the neck, which was the primary reason for the ultrasound, testing for Down Syndrome. Kiddo was moving so much, the tech had to jiggle my uterus to get baby back in place, which felt really odd and reminded me of those bags of goldfish you win at a fair.
I was nauseous this morning and it's Tuna melt day in the cafe at work, which makes me feel like I'm at the bottom of a moldy, dying lake, but I'm starving despite all that and have eaten about 4 lunches.
Also, how many words can you call a baby without saying him/her? Go!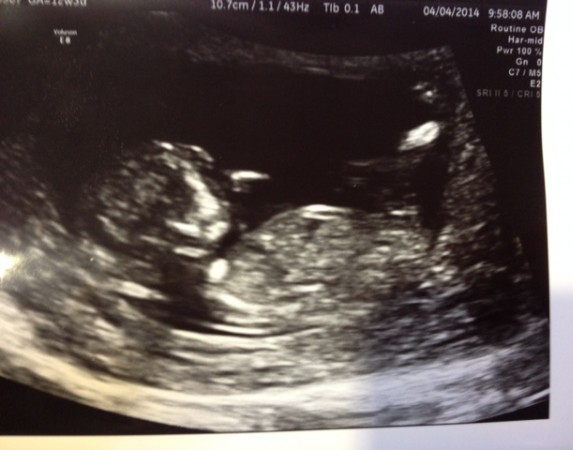 This is the side profile. Head to the left, feet all propped up on the right.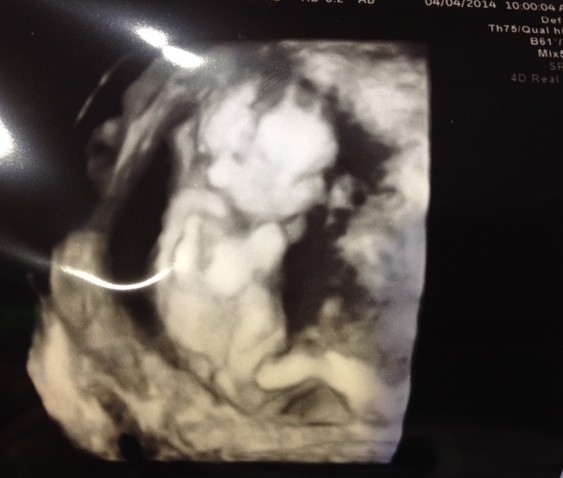 This is a 3D shot they gave to us (one made Baby VanO'F look like it had horns, but it might, you never know) It's a real baby!!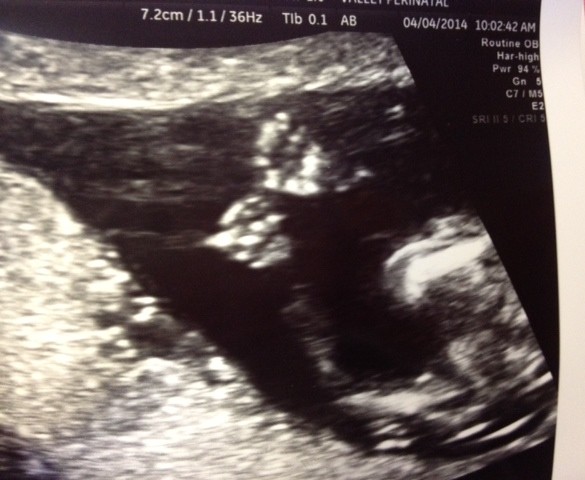 This one is a shot looking down from above. The head is in the bottom right corner and baby is holding out it's hands for us.